Plants vs Goblins version 6 is a unique enjoyable new take on a traditional mobile shooter. Known by countless users, it never fails to amaze you with new additional features and breathtaking gameplay.
The Green Warriors are needed to protect their home again! Goblins have invaded the Earth but this time they can create monsters and attack with a double force! Plants are ready to fight back with all their might! 11 brave warriors: Carnivorous plant, Canon plant, Broccoli, Onion, Mushroom, Dual Canon plant, Pepper, Carrot, Radish, Tree trunk, and Sunflower are ready to save the Earth from the evil.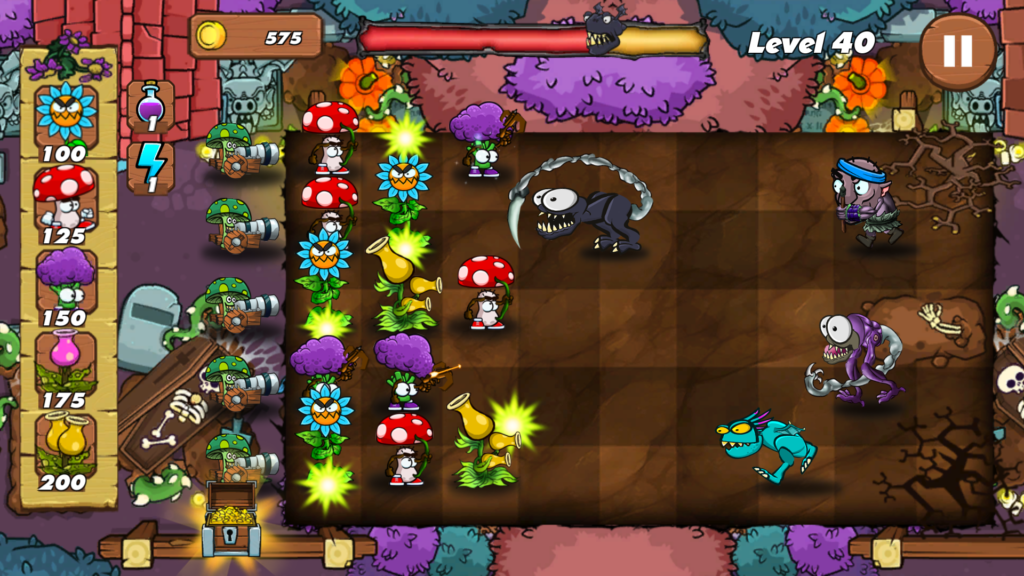 What's new?
Plants vs Goblins version 6 features a new amazing art style with monstrous-looking goblins and other colorful characters.
This version has a high-difficulty option for players who are seeking new challenges.
The plant's table offers players images of all the characters that are ready to be selected for the glorious fight. Their table images contain valuable information on the key features of the warrior and how to properly upgrade and equip your heroes. The information on power and soul boosters is also available.
Features
During the amazing battle through 50 unique levels, you will experience new types of miraculous effects and actions. Choose the characters wisely, boost their power, and shop for the necessary items to bring your victory closer!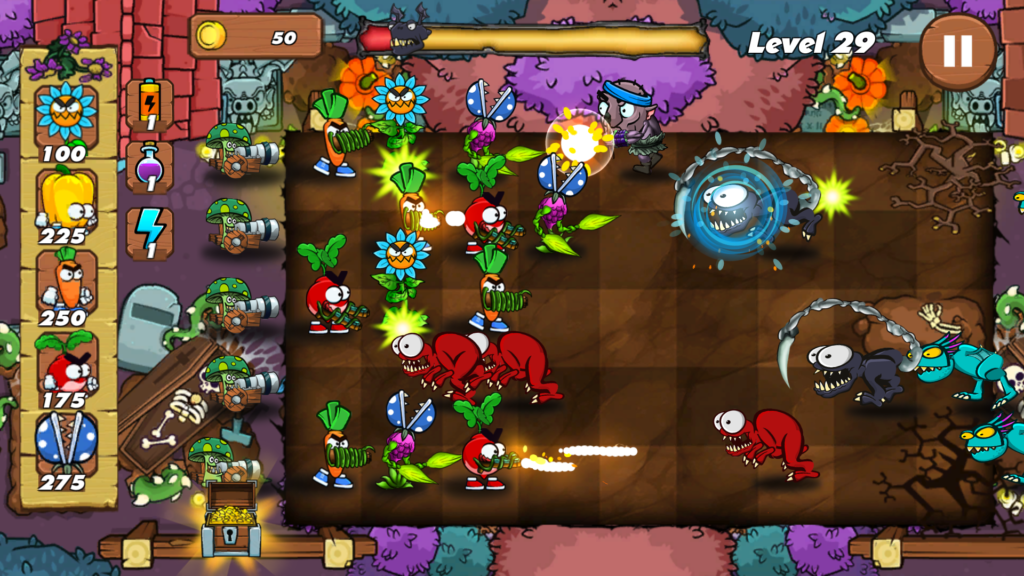 Each player will be offered 7 types of magical items for the glorious journey. However, only 3 magical items will be available for the team of 5 plants while interacting with a game.
Moreover, by collecting the stars that the Sunflower creates you will be given gold coins for each star. With these coins, you will have the possibility to buy more plants to enlarge the army of Green Warriors for their garden and home protection.
You will be definitely captivated by the intense combat locations, fascinating characters, and spectacular actions. You must exhibit your outstanding abilities, keen mind, and great gaming skills to win.
Create your unstoppable tactics and unbeatable team! Be cunning and fast, but careful and thoughtful, and we are sure the victory will be yours!