Play the popular action-strategy game where you vanquish armies of funny but strong goblins. Create an army of extraordinary plants, outfit them with powerful weapons, and come up with the best strategy to defend your city.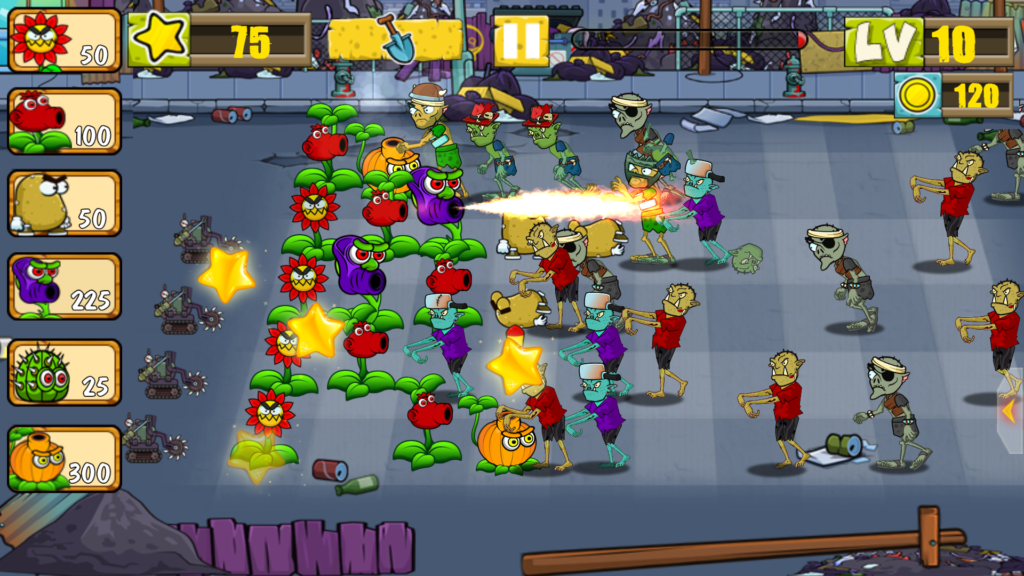 In this new version of the well-known game, the army of plants fights goblins in an abandoned city full of garbage. Colorful locations, astonishing characters, amazing armaments – all this and more awaits the warrior who will dare to lead the glorious Green Army and oppose the cunny and tricky Goblin enemies.
New features
Plants vs. Goblins 5 has completely new key features to provide its players with a unique unforgettable experience.
The new, original, very interesting art style is a truly creative choice made with a vision in mind.
The game has high difficulty option for players, who are seeking a breath-taking adventure with some extra obstacles to overcome.
New types of effects and actions as well as the weapons for mass destruction of goblins will allow you to demonstrate your best fighting skills.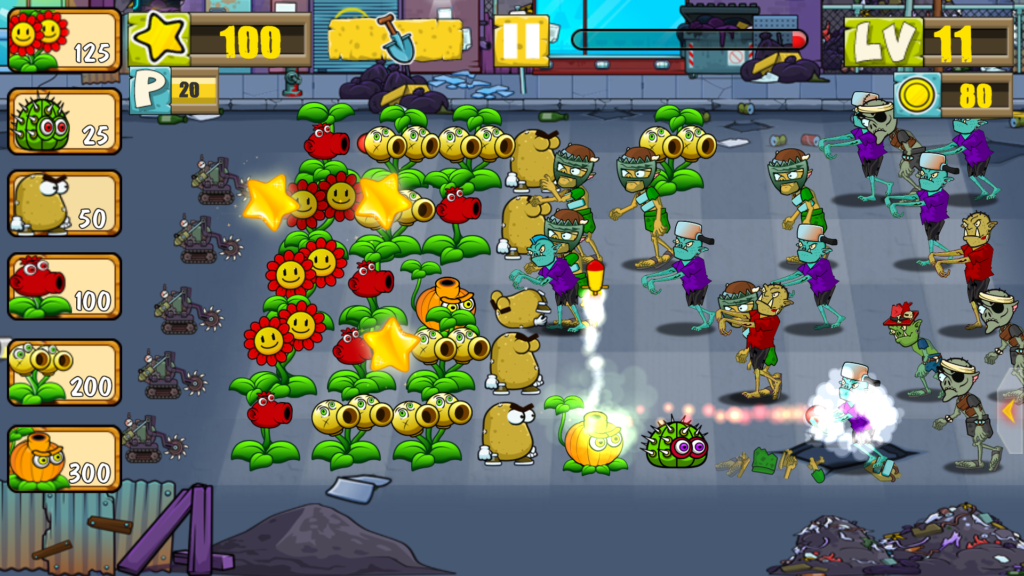 Boosters and equipment
Collect your favorite characters, save coins to buy amazing additives to arm them, and lead your glorious plant army to victory over disastrous goblins.
As you play, get boosters and utilize them to feed your powerful Green Warriors. Enhance your defense, attacks, and skills altogether. Boost your plants to make sure your city is free of goblins – these kings of garbage!
In the course of the game, you need to collect the stars that the flowers create. You can buy new plants with these stars. Moreover, for each level you complete, you will be given gold coins to buy extra weapons to protect your home city. You can check them on the sliding tab at the bottom right as the game progresses.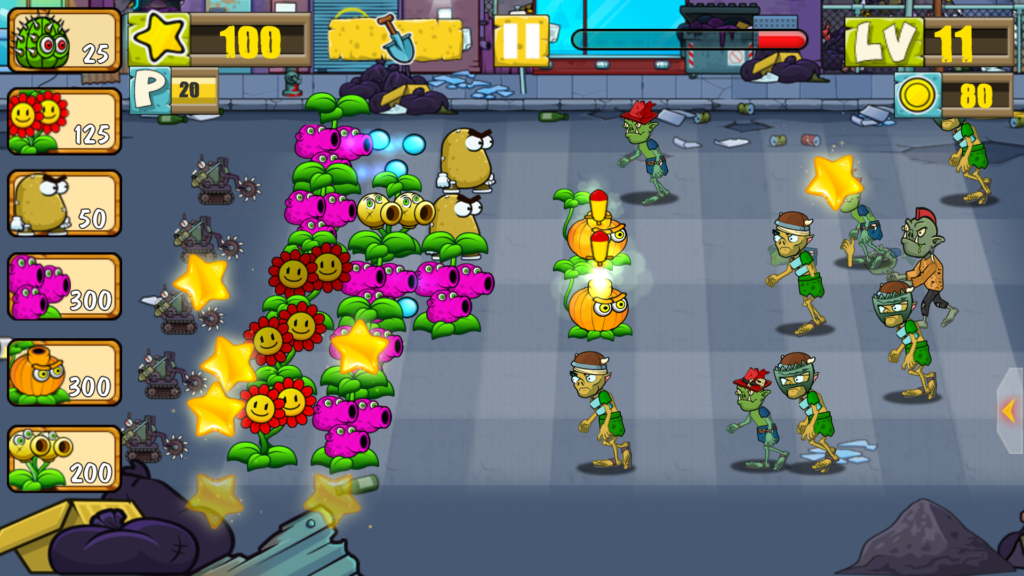 Battle across the crazy 30 levels with ultra-challenging gaming zones but keep in mind, that you will be able to pick only 6 plants and 2 weapons for mass destruction of goblins when in-game.
Make your choices wisely, develop the winning plan, and show the world your outstanding results!