Monster Farm with surprises is a classic big simulator game that is sure to become the favorite game of millions.
Gameplay
With colorful graphics and a bottomless sea of game content, this game will not leave anyone indifferent. Moreover, it has a very special unique pinch to it. Unlike ordinary farms, funny monster animals and strange flamboyant plants await you here.
You will travel through picturesque landscapes, trying to understand the mysteries of this fantastic world, collecting different items and boosters to manage your big farm effectively.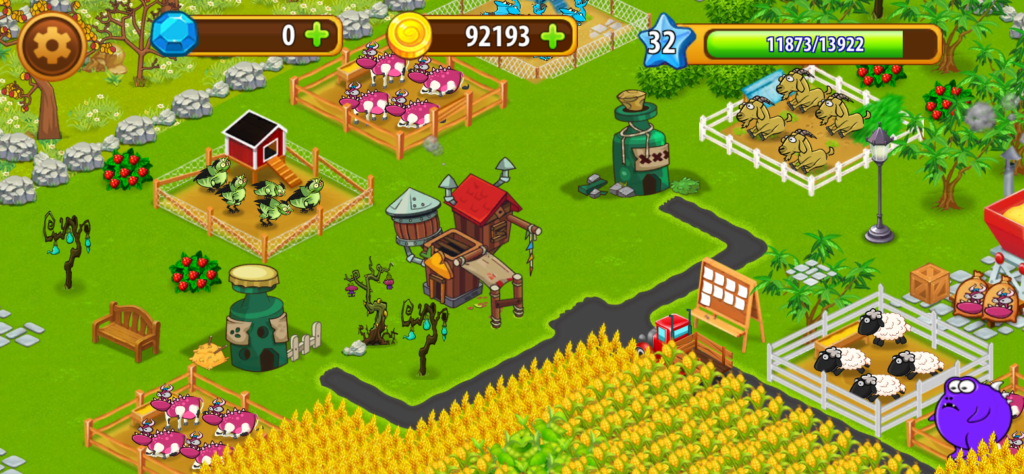 You will have to build and develop your farm from scratch, harvest crops, and sell goods to enlarge your lands while enjoying the popular big farm simulator.
Develop your farm by collecting resources – coins, stars, and jewels, and cultivating harvest crops. You will have the greatest variety ever at your disposition: corn, wheat, cotton, canola, peas, coffee, tomato, kiwi, strawberry, carrots, tomatoes, fruit trees, and berries just to name a few.
Trade products and grow your farm pets, to become the most successful farm owner. Don't forget to keep an eye on your enemies.
With great harvests like dairy products, bakery products, and more, you will submerge into the real life of a farmer with all its joys and challenges. Expand your farm, and under your skillful leadership, a modest plot of land will turn into a thriving village.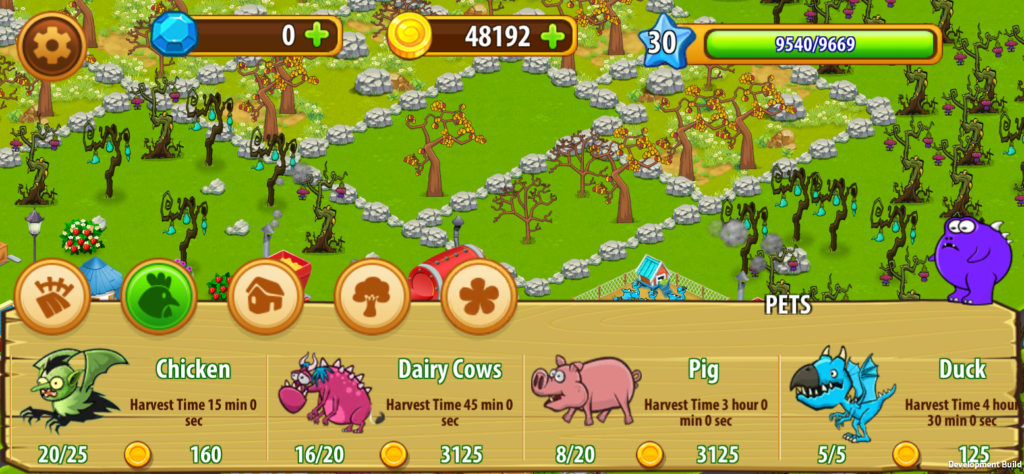 Game features
In the course of the game, you can enjoy numerous activities:
Clear odd fantastic trees and stones, and get the place ready.
Harvest and grow wheat, sugar cane, flowers, and a lot more.
Build new constructions and expand your farmland.
Upgrade the warehouse processing plants.
Take care of your beautiful animals and raise chickens, cows, sheep, rabbits, cats, dogs and pigs.
Adorn your farm with breathtaking decorations
Enjoy the farm garden life.
In addition, you can receive a daily gift for playing mini-games.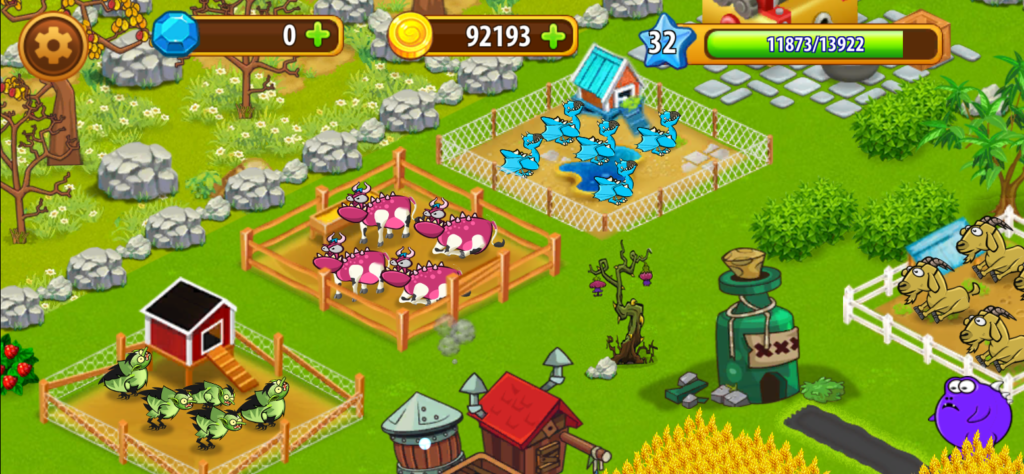 Running this farm is not tedious at all – this process will bring you a lot of surprises and great satisfaction! Start playing right now, your farming journey begins here! Build the farm of your dreams in this incredible game!
Helpful tip: to progress quickly in the game, try to periodically sell most of your products and update your depot!